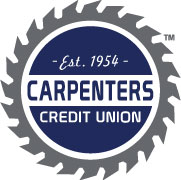 KOFE - Carpenters FCU Registration Panel
In order to register with KOFE, you must be affiliated with KOFE - Carpenters FCU.
Carpenters Credit Union has teamed up with KOFE to develop this user-friendly site in order to provide you with tools and the guidance that is needed to live a financially secure lifestyle. On the portal you will find topics such as saving for college, retirement planning, buying a house and so much more. The portal also offers interactive courses, webinars, and videos to help you in any situation. Also, take advantage of our financial coaching that can help you feel more confident in your decisions and allow you to reach or exceed the financial goals you have set for yourself or your family.
New user? Register here please.